Eun Ji
은지: 돌이킬 수 없는 그녀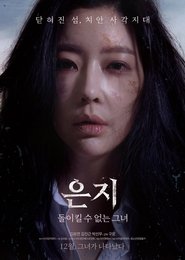 Horrible events happen there nobody knows!
Who is the real perpetrator ?!
Peaceful and small island, Yeonmo comes to the island with healing guitar and scuba gear. Men of fishing villages sulkyly in the appearance of beautiful women. In particular, President Yong-tae of Yeonmo-do, his limbs Yun-gil, and Byung-sam stare at Eun-ji. One day such a lingeringness, Eun-ji finds out that the fishing men blocked the boats he was going to ride. People, residents, police, and everyone who start gathering around Eunji are suspicious!